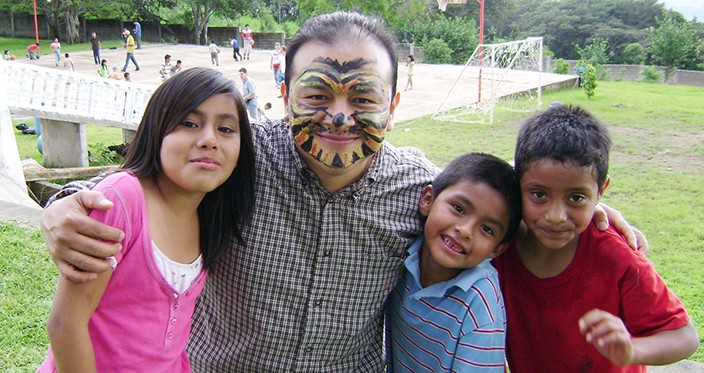 EDGAR GÜITZ - Founder
Jesus said… Put out into the deeper waters" (Luke 5:4).
Edgar felt in his heart, this calling from the Lord.  It was words that spoke to him to do tougher and harder work and to catch other "type of fishes" and more "fishes" in deeper waters. Throughout 2017,  Edgar has had the privilege of getting to know and embracing "God´s Little Ones" through his extended family ministries. Various youth suffer from mental and physical disabilities, are in extreme economic poverty, are orphaned, or are abused and are at risk.
Edgar was involved at Potter's House Association for 25 years serving among 13,000 people in extreme poverty in the Guatemala City Garbage dump. He began as volunteer, joined the full time staff, was named Director of Potter's House Association Guatemala for 15 years (1997-2011). Edgar was the co-founder of Potter's House Association Int'l 501(c)(3) and was its director for 12 years (2005-2016).  Edgar implemented a successful succession plan and delegated his positions at Potter's House Association. His background and experience led to the founding of G2G.